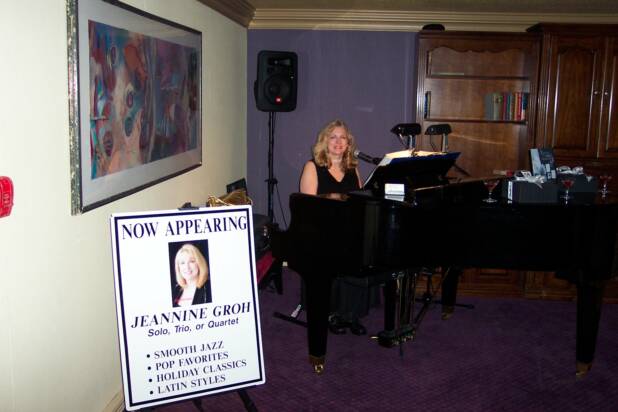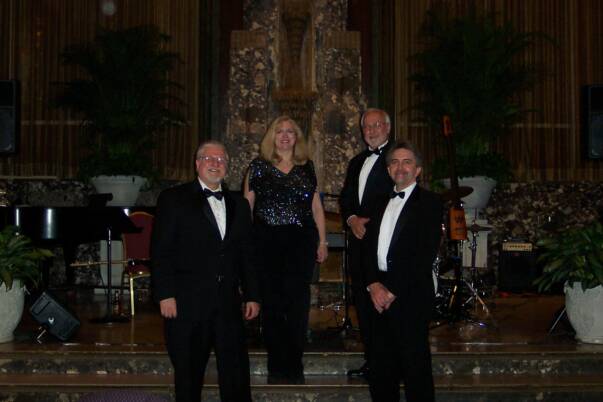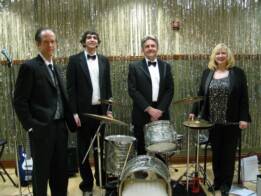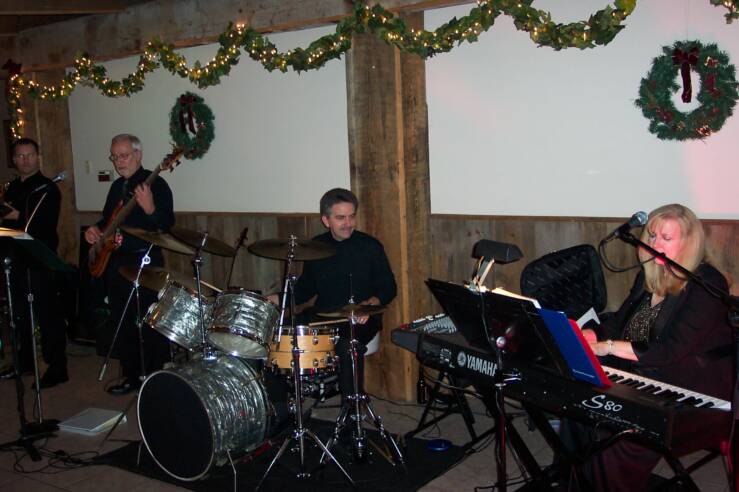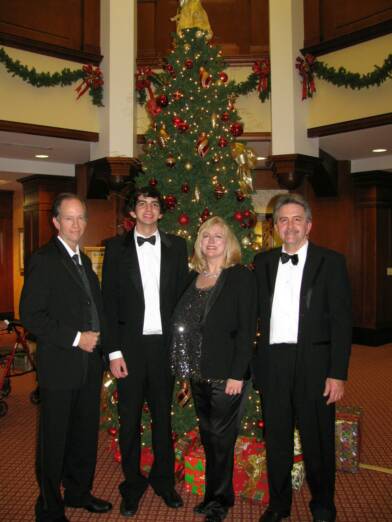 Bill Groh is truly a show-stopping singer, and very much in demand.

Everybody gets in on the family act!

The Jeannine Groh Trio consists of piano/keyboards and vocals, bass, and drums. They play Swing, Jazz, Pop, themed shows, Broadway and Latin repertoire. The quartet plays these styles and more contemporary tunes as well. The Quartet is the best choice for dances and larger events. Besides private parties, corporate and civic events, clubs, churches, and schools. Jeannine's groups can be heard at many senior centers and in finer retirement villages. Both the trio and quartet have an extensive repertoire and construct shows that are always suited to the audience. She works exclusively with professionals who have played or toured with multiple bands and recording artists

Click any photo below to see Jeannine and her multiple groups in action.